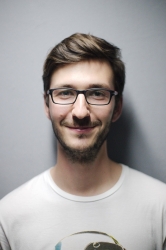 Latest posts by Ron Buckley
(see all)
Last Updated on November 14, 2023 by Chase Manhattan
The differences between carnauba wax and synthetic wax can often be confusing, making it difficult to decide which one should be used. The choice between a carnauba or synthetic wax should be based upon the type of shine you desire and how long you want it to last before needing re-applied.
Carnauba wax is best if you're looking for the ultimate shine, even if it doesn't last for a very long time. Synthetic wax is best if you're looking for protection that lasts for many months without requiring an intense shine.
This article explains these two types of waxes, the differences between them, and related car waxing questions.
What Is Carnauba Wax?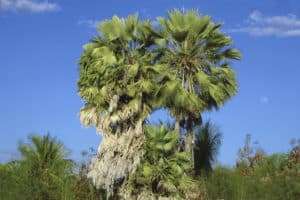 Natural carnauba wax is the best, most widely used natural car wax. It contains wax derived from the carnaúba palm tree, which produces the substance to protect itself from the sun.
This wax is the most important ingredient in carnauba car wax. In addition, other ingredients are added to design it for use on cars.
Carnauba car wax provides an intense shine and warmth to the car's paint, resulting in its immense popularity among car enthusiasts.
Carnauba wax is hard and provides some protection against light scratches, but mostly protects against sun damage. Leaving your car unprotected can result in fading of the clear coat.
[Recommended Read: How To Clean Polish Pads]
What Is Synthetic Wax?
Synthetic wax, also known as paint sealant, is a type of car wax that is made with artificial ingredients.
Although they are a newer type of car wax, synthetic wax is increasing in popularity among car enthusiasts and professional detailers. This is largely due to its long-lasting protection.
Synthetic wax provides great protection again sun damage and also helps reduce damage from light scratches.
What's Better? Carnauba or Synthetic Wax?
Some car owners prefer natural carnauba wax because of the warm shine it adds to the paint work.
Although synthetic polymer wax doesn't produce the best shine, it will still leave your car looking glossy and clean, but it simply doesn't provide a deep shine and warm glow as well as carnauba wax.
Both waxes provide equal amounts of protection, but synthetic wax lasts longer than carnauba wax.
[Turtle Wax: Wax and Dry Review]
They also come in liquid form spray waxes which makes them easier to apply. However, do note that for spray waxes, it can be easy to miss some spots on the surface which can result in uneven layers of wax.
If you're looking for the best of each product, you can consider applying synthetic wax with a layer of carnauba wax on top. This results in long-lasting protection without sacrificing any shine.
[10 Best Electric Buffer For Car Waxing And Buying Guide]
How Long Does Carnauba and Synthetic Wax Last?
It is difficult to give a definite response about how long a car wax will last, as this depends on many variables such as the weather conditions the car experiences, how often it is washed, etc.
Generally, you can expect a good carnauba wax to last anywhere from 1-4 months depending on the conditions the car is exposed to. As they are natural waxes, they break down much faster and protect only against UV rays and dirt
For a synthetic wax or paint sealant, they can be expected to last anywhere from 4-12 months. 
Again, this is dependent on the conditions the car is exposed to and the product that is used.
[How To Remove Wax From A Windshield]
Which Carnauba Wax Is Best?
There are tons of different carnauba waxes out there, so you should experiment with a few different waxes over time and stick with the one that gives you the best result.
When applying by hand, you can either consider a spray on wax or paste wax.
Related reads:
> How To Protect Car Paint
> How To Protect Paint Without Clear Coat 101
If you're looking for a place to start, I'd recommend this carnauba wax by P21S. It provides a great shine and protection nearly matching traditional carnauba wax. Lots of car owners have gotten great results using it.
If you're looking for a cheaper carnauba wax, I'd recommend Meguiar's Ultimate Paste Wax.
 I've had great results with this product and highly recommend it if you're just starting out.
[The Exhaustive Guide to Washing Your Car Without A Hose]
What Is The Highest Rated Car Wax?
Synthetic waxes, also called synthetic sealants, can be more difficult to choose since there are many different types out there.
I recommend the Liquid Wax Kit by CarGuys. It is a popular product and is one of the highest rated car wax in the market that is long-lasting and provides the deepest shine for your car.
The kit also includes everything you'll need to apply and remove the product (foam applicator and microfiber towel). It can also be used on wheels and glass, making it a great all-around synthetic paint sealant.
Related: Ceramic Coat vs Wax
Before choosing the wax for your car, avoid cheap waxes as high-quality waxes come at an extra cost and they most probably contain a mixture of natural and synthetic ingredients to provide the best paint protection.
How Often Should You Wax Your Car?
Many people aren't sure when they'll need to re-apply their wax.
For minimum protection, you should wax your car at least 2 times a year regardless of which type of wax you're using.
If you use carnauba wax, you should try to wax more frequently since it doesn't last as long as synthetic wax.
Wax has hydrophobic properties, so if the water is no longer beading up on your car's paint, the wax is starting to fade away and needs re-applied.
If you are looking for something even better than carnauba wax or synthetic wax to provide a protective layer for your favorite car, consider ceramic coating. However, do note that you need to do some prep work for it and it is much more expensive.
What Is The Biggest Benefit Of Waxing Your Car?
There are many benefits to waxing your car frequently. Waxing not only affects the appearance of your car but can also prevent your car's paint from becoming damaged, which could cost you money in the future.
I've listed a few of the main benefits of waxing your car below, but you can view the full list in the article: 11 Benefits of Waxing Your Car
[
How To Wax With A Buffer
]
Protects Against Sun Damage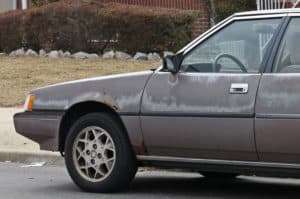 One of the biggest benefits of waxing your car is paint protection against sun damage.
You often see older cars with flaking and faded paint. This is usually due to the clear coat layer becoming damaged by ultraviolet rays from the sun.
This can be prevented by keeping your car's surface wax, as the extra protection will fend against UV rays.
This will keep your paint in great condition for years, which will have a positive impact on the value of your car and help you avoid costly repairs in the future.
Makes Your Car Look Shiny
It is commonly understood by most people that waxing your car will give an increase shine and make your paint look amazing.
Natural oils in the wax help add shine to the paint, giving it a fantastic, new appearance.
It also fills in imperfections in your paint, leaving a more uniform and glass-like look to your car.
Shields Dirt from Your Paint
Waxing helps prevent dirt like road grime from sticking to your car because it creates a smooth, uniform paint surface.
It fills in imperfections and rough surfaces on your paint, making it more difficult for dirt to grab onto the surface.
It also helps prevent dirt from becoming embedded in your paint, which will need to be removed using a clay bar system.
Recommended Article:  11 Benefits of Waxing Your Car
Should You Wax a Car by Hand or with a Machine Buffer?
There are two different ways to apply wax to your car.
By Hand
For paste form wax and liquid forms of waxes, you can apply it by hand using an applicator pad and microfiber towel, which is the most common way wax is applied.
Another way is using a spray bottle when applying synthetic polymer sealant.
Applying wax by hand is simple, straightforward, and great for people learning how to wax their car.
It doesn't require any expensive special tool and is difficult to screw up.
Food for thought: Should You Wax New Cars? Here's What To Know
With a Machine Buffer
You can also apply wax using a machine buffer/polisher, which speeds up the process and provides an increased shine. This method is preferred by some professionals.
Applying wax using a machine buffer can be more challenging and require greater skill.
Although it's quicker and can increase shine, it requires greater skill and costly materials.