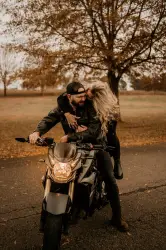 Latest posts by Chase Manhattan
(see all)
Welcome to carcleaningguide.com, your go-to resource for all things related to car detailing. My name is Chase Manhattan, and I'm a young entrepreneur and husband dedicated to building a business while also providing industry insider knowledge to the public.
With years of experience in the automotive, electric vehicle, and motorcycling fields as a technician, I've gained a wealth of knowledge about the car detailing industry. I started this website to share that knowledge with others who are passionate about keeping their vehicles clean and in top condition.
As a car enthusiast myself, I understand the importance of maintaining your car's appearance and performance. That's why I'm committed to providing you with the latest tips, tricks, and industry secrets to help you get the most out of your detailing efforts.
So whether you're a seasoned detailer or a DIYer just starting out, you'll find everything you need to know about car cleaning and maintenance here on carcleaningguide.com. Thanks for visiting, and happy detailing!