Car theft is more common than most people think. Your car can be parked in your driveway, and a thief will still be tempted to steal it. That's one of the reasons neighborhood watch exists. So, how to secure your car from theft?
Make sure to lock your car.
Always close the windows.
Install a battery disconnect switch.
Install an alarm.
Install a tracking device.
Install a security camera. 
Park in a safe area.
Take valuables with you.
These are some of the precautions you can take to keep car thieves away from your car. Usually, one or two anti-theft measures will work just great. Keep in mind though, there is still a chance that you may be a victim of car theft.
Here is what you can do to secure your car from theft.
Always Lock Your Car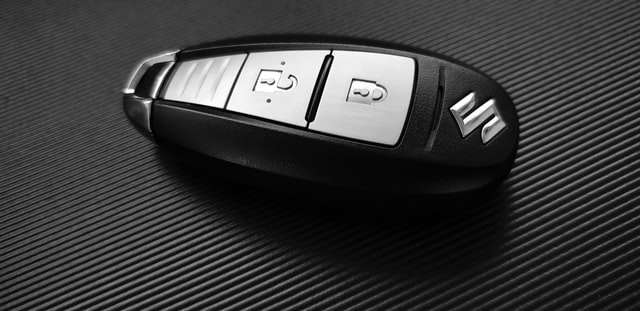 This goes without saying but the most important thing to keep thieves away from your car is locking it.
I know that this is obvious but many people forget to lock their car. It happens to me too, especially when I'm in a hurry.
A common practice for car thieves is to keep an eye for an unlocked car in a parking lot. This happens in big parking lots. They will watch for a person leaving their car and not locking it.
So, it's always a good idea to lock your car several times before you leave it.
Close The Windows Before Leaving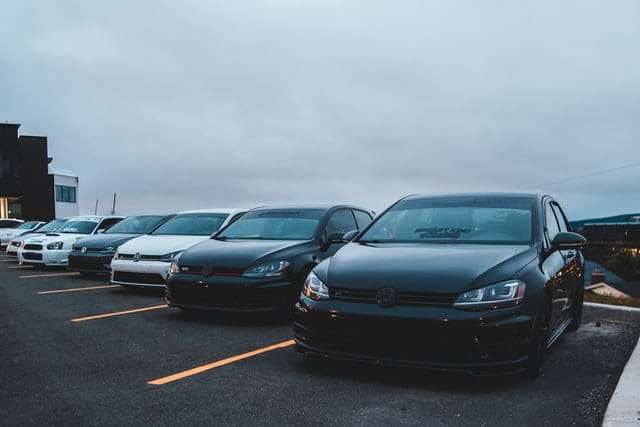 Car owners also often forget to close the windows before leaving their car. Again, this happens to me. God knows how many times I left my car windows open.
Thieves are also on the watch for cars with windows open. They can either open and hotwire the car or just steal something that you left inside the car.
In general, if you have all your windows closed, car thieves will think twice before approaching your car. The reason is, stealing the car will just take more time.
That's why you need to make a habit of checking if your windows are locked before leaving your car.
[Related Article: How To Repair A Cracked Windshield]
Install A Battery Disconnect Switch
A good way to stop car theft is to install a battery disconnect switch. Although this won't stop the thief from breaking into your car, it will stop them from turning it on though.
A battery disconnect switch cuts off the battery current from the car. It's basically like your car has no battery. So, the thief won't be able to start the car and drive off.
Most of the time, people install a battery disconnect switch to stop a battery drain. However, it's a good way to stop car theft as well.
[Related Article: 3 Best Battery Disconnect Switch(Buying Guide) 2022]
Install An Alarm System
Most modern cars already have an alarm system installed. There are cars with no alarm systems though. And, car thieves are on the look for cars without alarms. [Source]
Car thieves also know how to bypass some common car alarm systems. So, installing an advanced alarm system is a smart idea.
If you are worried about car theft, think about adding or improving the alarm system.
Install A Tracking Device
A tracking device won't stop car theft but you will be able to locate the car once stolen. This is a good measure to take along with another anti-theft precaution.
To be honest, in some situations, no matter the protection you have, your car is still open to car theft. That's why you need some precautions to help with taking your car back.
It's a common misconception that stolen cars are never returned back. If you have a tracking device on your car, there is a high chance that you will get your car back.
The tracking device can be installed anywhere on your car. It can be hidden so the thief doesn't see it.
Install A Security Camera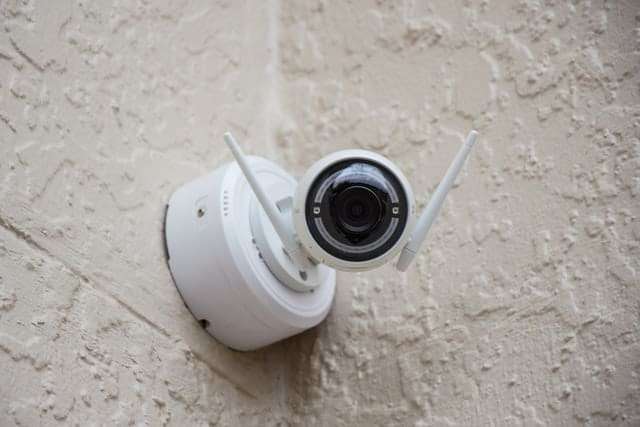 Probably the best device you can have to keep car thieves away is a camera. No matter where it's located.
When a car thief sees a camera, they will think twice about approaching the car.
You can place the camera in your car. Or, if you park in your driveway, you set up multiple cameras around your cars. A sign that warns thieves about the cameras is a good idea too.
It's even better if the camera saves the footage as it films. That way, if your car gets stolen, you can review the footage.
Even if the thief has a mask on, they will still be scared of stealing the car.
Park In A Safe Areа
Where you park is really important when it comes to car theft. If you have a driveway, perfect. If not, you will have to pick a good spot.
The idea is to park your car in a well-lit area. Somewhere where the thief can be seen by neighbors and people passing by.
Car thieves usually look for a car parked in a dark area where they won't be seen by people passing by. If a person sees someone stealing a car, chances are they will report it to the police.
If you are parking in your driveway, make sure that you have lights on. Or, just install lights that turn on with sensors.
However, if you are parking in the street, pick a spot in good light. Don't park somewhere dark or in a scratchy area.
Don't Leave Valuеables
A car thief may not be out to get your car. Instead, they will want to steal what's inside your car. It's very common for people to leave their phones, wallets, purses in their cars.
In a public parking lot, car thieves will keep an eye on a person leaving their purse in the car before exiting.
So, a good practice is to never leave valuables in the car. Never have something out in the open where the thief can see it from the windows.
This is just common sense that parents warn us about.
Related Questions And Other FAQS
How Do I Know If My Car Has Anti-Theft
Cars that have anti-theft will have a red or blue light showing up on the dashboard before starting the car. Also, one of the windows will have a sign that the car has anti-theft. Cars with alarms usually have a blinking red light on the door or on the dashboard.
Can Anti-Theft Stop A Car From Starting
Yes, some anti-theft systems will stop the car from starting. Even if the key is inserted, the car won't start. Some anti-theft systems only ring an audio alarm but the car can be started.