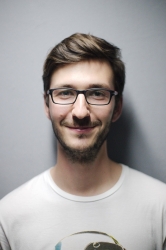 Latest posts by Ron Buckley
(see all)
Last Updated on May 26, 2023 by Chase Manhattan
Your car's interior can quickly become filled with dirt, food, and more.
Since you spend so much time in your car, shouldn't it be just as clean as your home?
This guide will show you how to clean car carpets and upholstery to make them looking brand new!
In addition to cleaning carpets, you can also read our article about cleaning car dashboards!
Basic Method to Clean Carpets and Upholstery
This method of cleaning your car upholstery is very effective and can be used for many different levels of dirtiness.
This is simple and doesn't require a ton of materials or expertise.
Materials You'll Need
Vacuum. This cordless hand vacuum by Black & Decker is perfect for car cleaning. It is small, powerful, and capable of cleaning dry AND wet debris.
Scrub brush
Microfiber towels
Carpet and Upholstery Shampoo. This shampoo by Chemical Guys is popular and a trusted brand in car cleaning.
Turtle Wax Interior 1 Multi-Purpose Cleaner and Stain Remover.

Although this is optional, it is highly recommended, especially if you have stains or heavy dirt.
I've used this product to remove sticky stains and it has worked perfectly.
The product sprays as a foam and has a scrub brush integrated into the bottle for easy cleaning!
Step-by-Step Cleaning
Remember to follow the specific instructions on your own products.
Remove large items and vacuum loose dirt. This will remove as much dirt as possible before shampooing the surface.
Spray your carpet and upholstery shampoo onto the surface you are cleaning.
Scrub the area with a scrub brush to agitate and break up the dirt.
Dab the cleaned area with a microfiber towel to pull out the dirt and dry the surface.
For stains or areas with heavy dirt, use Turtle Wax Interior 1 Cleaner and Stain Remover:
Spray the area with the product and let it sit for 1-2 minutes before scrubbing with the stiff brush included with the bottle.
Dab the cleaned area with a microfiber towel and allow to dry.
[Related Article: Six Common Causes of Car Scratches]
Protecting Car Carpets and Upholstery
After cleaning your car's carpets and upholstery, it is recommended to follow with a protector.
A carpet protector will help reduce the effects of future stains. Carpet protectors will help repel spills, reducing the potential for permanent stains.
Chemical Guys Lightning Upholtery Extractor and Protector is a popular and trusted option for protecting car carpets and upholstery.
I always recommend using products intended for use on vehicles, as many generic products won't be as effective or are too harsh for use on cars.
Although some stains cannot be fully removed, a carpet protector will give you better chances of removing the stain entirely.
Protecting will also help prevent dirt and grime from sticking to the materials, making it easier to clean next time.
[
Turtle Wax: Wax and Dry Review
]
Homemade Car Carpet Cleaners
You can also use household products to clean car carpets and upholstery.
Although this may be a quick and simple DIY solution, it may not be as effective. If you want guaranteed results, stick to the products mentioned above.
Making a homemade car carpet and upholstery cleaner or stain remover is simple and requires very few ingredients and materials.
[Recommended Article: How To Remove Mold From Car Window Seals]
Ammonia: Best for Overall Cleaning
This method works best as an alternative to car carpet and upholstery shampoo.
Be sure to wear gloves when working with ammonia.
You will need:
To combine the ingredients:
Pour a thin layer of ammonia onto the bottom of the bucket.
Add one scoop of powder laundry detergent.
Fill 2/3 of the bucket with hot water.
Mix thoroughly.
To use the homemade car carpet and upholstery cleaner, moderately soak a rag in the cleaning mixture and scrub the surface.
Be sure to ventilate the car by opening the windows or doors while the surface dries.
2. Vinegar: Best for Individual Stains
This homemade car stain remover is best for treating small areas with stains or heavy amounts of dirt.
This is an extremely simple mixture and uses items that you already have in your house!

You will need:
To combine the ingredients:
Mix 1/3 white vinegar with 2/3 hot water in a spray bottle.
Lightly spray the mixture onto the area and dab with a towel. Let this mixture sit for 5-10 minutes before lightly rinsing with cold water.
Baking Soda Car Deodorizer
Removing nasty smells from your car using household items is extremely easy and only involves one simple household ingredient: baking soda.
Baking soda neutralizes smells, rather than simple covering them up. This makes it a great, natural car deodorizer.
To remove smells from your car using baking soda, follow these simple steps:
Clean the area first using any of the methods mentioned in this article (make sure the area has dried).
Spread a layer of baking soda on the spot you wish to treat.
Let it sit for 3 or more hours.
Vacuum up the baking soda.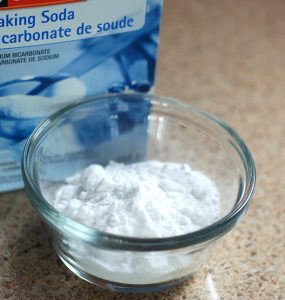 Removing Coffee Stains from Car Upholstery
Coffee stains are extremely common and can be found in many vehicles, especially those used for daily commuting.
Although coffee stains are perceived to be extremely difficult to remove, they can easily be improved or even completely cleaned if using the right products and methods.
Listed below are the steps and products to effectively reduce or remove coffee stains from car carpets and upholstery, as well as how to prevent them from happening to begin with.
The Process
Mix 1/3 white vinegar with 2/3 water in a spray bottle or cup.
Spray or carefully pour the mixture onto the stain and dab with a towel.

DO NOT wipe or scrub a fresh stain to prevent spreading.
DO NOT heavily soak the material, as it will be more difficult to dry.

Let the mixture sit for 5-10 minutes.
Lightly rinse the area with cold water.
Allow the area to air dry.

If the stained area was on a removable carpet, remove it from the vehicle to air dry.
Use a wet vacuum to help remove water.

If the stain remains or an odor is present, use a specialized vehicle upholstery clear, such as Turtle Wax Power Out!, or leather cleaner.
For more information about the interior cleaning process, read our Interior Detailing Guide.
Preparing for Coffee and Food Spills
Although it is difficult to prevent spills, you can prepare to take care of them quickly. Coffee stains are most easily fixed when immediate action is taken.
Here are a few quick tips to prepare for spills:
Keep paper towels or a small rag in your glovebox to soak up spills quickly.
If you have water on hand, wet a towel and dab the spill.
If you do not have water, dab the spill with a dry towel and find water as soon as possible.
Remember to pull to the side of the road before cleaning up a spill.