Renting a car is something beginners shy away from. Everyone has to start somewhere though, it's not like rent-a-car is only for experienced drivers. Your vacation trip can get a lot better if you rent the right car.
So, if you are scared about getting ripped off, damaging the car. Or, if you don't know anything about renting a car but you want to do it, you came to the right place.
Here is a beginner's guide for everything you need to know about renting a car. I will also leave some additional tips.
Choose a rental company.
Look up your rights and responsibilities.
Get all the documents you need.
Get insurance.
Choose a car.
Inspect the car.
Return the car in the same condition.
It's more complicated than this. I just wanted to make a quick summary if you were in a hurry or wanted to research this on your own.
How To Rent A Car As A Beginner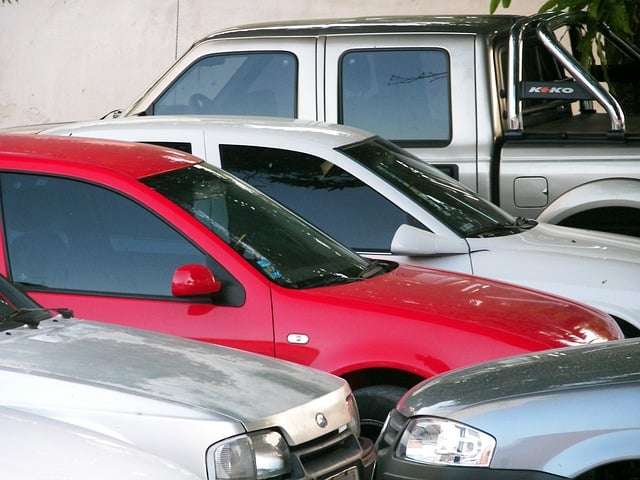 Let's go over the things you need to do to rent a car and not get ripped off. We will also go over the requirements that rental agencies set.
Choose A Rental Car Company
The first thing to do is choose what company you are going to rent from. The rest of the renting process depends on what agency you are going with. Although most rental companies are relatively the same, the policies, prices, and cars differ a lot.
Research the rental agencies in the area you are visiting. Compare prices, and see their requirements. I recommend avoiding airport agencies, they cost more, and you will have to wait in a big line.
Feel free to email or call the company if you want to find out more. Agencies are used to this, so it would not be weird if you call. This way, you can get offered discounts, and the worker will explain everything you want to know.
Check Requirements, Rights & Responsibilites
Before you move on, you need to make sure if you are eligible for renting a car. Also, if the rights & responsibilities are agreeable with you. Most agencies have these things available offline but if you are not sure, just call the agency.
Most likely, you need to be a licensed driver over the age of 25. However, some agencies lift the 25 years old restriction for additional costs. You can't rent if you are an unlicensed driver.
You will need a credit card or a debit card. I don't think you can pay in cash, there is no guarantee like that. Read the rights and responsibilities thoroughly. I can't stress this enough.
If you don't like the responsibilities, do not rent the car. This is where people make mistakes. They read the responsibilities, they don't agree with it, but they rent anyway. During the trip, they eventually break the rules.
Just do your research about the rental agency you are going with. Be thorough, there's nothing wrong with that.
Get Your Documents Ready
Once you know what you need to rent a car, prepare the documents before proceeding. I know that this looks unimportant to some people but it's the smart thing to do. Just be prepared.
You don't want to arrive there and find out you need something you don't have. Also, you don't want to be looking for documents a day before going on the trip. It's just a lot of effort.
Being prepared is very important here if you don't want any stress accompanied with the renting.
Get Insurance
Now, this is where most people try to save some bucks. And that is a big mistake. Auto insurance is really important. I'm not saying that something is going to happen, I'm just advising you to cover all corners.
Rental car insurance is not that expensive, and it's worth it. The thing is if you already own a car, and you have insurance, you may not need to get rental car insurance. It depends on what kind of deal you have with the insurance company.
If you have basic insurance coverage, you may need to get additional insurance. Contact the insurance company, and see what kind of coverage you have. If you have a good deal that covers rental cars, you don't need to worry about anything.
On the other hand, if you don't own a car, you don't have any kind of insurance. Then, you need to get rental car insurance. Either way, do not rent without getting insurance.
Choose A Car
Finally, you will be choosing your car. Couple of things to think about. How many people will be driving in the car? Do you need something with good fuel economy? How many miles will you travel?
Once you have the answer to those questions, you can choose your car accordingly. Go for something you know that is reliable. To be frank, most rental agencies have 10-20 models available. It's not a lot but you still have your options.
Book Beforehand
The smart thing to do is book the car before you arrive. That way, you won't have to wait in lines, and you will know that the car you ordered will be available.
This is just a way to avoid any complications. More so, companies like customers that do this. Don't worry, if you don't like the car when you arrive, you can change.
Inspect The Car
Once you arrive at the car, inspect it thoroughly. See if it's in a working condition. Notice any problems? If there are things that you don't mind, still take note of those.
Just take photos of all scratches and issues with the car and notify the agency. This will make sure there aren't any problems with returning the car.
So, check if the car is in an agreeable condition. Any minor issues should be documented so you can avoid return problems.
Start Driving
There you go, you can start driving now. Be careful though, you should return the car in the same conditions as you got it. This is very important. Clean and refill the car. Be thorough here, rental companies are known to be strict here.
If you drive responsibly, and you take care of the car, you should not have any issues.
Tips For Renting A Car
Drop off the car in the same location where you picked it up. 
You will be asked where you want to drop off the car. Companies will offer multiple drop-off locations. My advice is to drop it off at the same location where you picked it up. It's just cheaper that way. Returning to another location cost way more. But if it's more convenient for you that way, just ignore this.
Your credit card company may also offer car insurance. 
Check with your bank if you can get insurance with your card. Compare prices and see if it's cheaper like that.
Check if the company accepts pets if you are planning on traveling with one.
This is a big issue among drivers that travel with pets. Finding a rental company that accepts pets is difficult. But it's not impossible, you just have to look for it. Feel free to call the company and ask about their pets policy.
Decide if you will be paying for an additional driver. 
Rental companies will charge more if you are registering an additional driver. So, do you need an additional driver? If you are going to take short trips, you don't really need this. If you are planning on long trips, I recommend paying for the additional driver. Either way, don't let unregistered drivers drive the car, you never know if the police are going to stop you.
Ask if installing a child seat is allowed. 
If you are going to be traveling with a child or an infant, you will need to inform the company about that. Some companies don't allow installing child seats, so that's that.
Fill up the gas tank on your own before returning the car. 
Some companies will charge you for refilling gas if you return the car with an empty gas tank. You may think it costs the same, believe me though, doing this on your own is way cheaper.
Get to know the state's driving laws before driving. 
Chances are, you are going to be driving in an unfamiliar place. It's best to get to know some of the basic driving laws before starting to drive.
Avoid eating in the car. 
I know this sounds silly but it happened to me more than once. Eating in the car will leave crumbs and maybe stains. The company will notice this if you do not clean the car thoroughly.