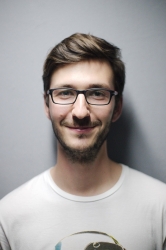 Latest posts by Ron Buckley
(see all)
Last Updated on July 5, 2023 by Chase Manhattan
The bundle of joy always adds energy and happiness to any family. However, it is always a challenge for a dual-income working family like us. The lucky thing is that my in-laws are just a 30 minutes drive away and offered to help us take care of the little rascal.
There's nothing better than taking a trip with the little toddler. The problem came when they need to fetch my son and my spare car seat is just not suitable for grandparents. It is big and heavy and difficult to mount or dismount. Switching heavy and bulky car seats can be tiresome for older folks.
I started to do my homework and after researching and testing more than 13 models in the market, I have streamlined into the top 5 car seats for grandparents. Of course, I will be sharing shortly why this key feature is the main reason I got Maxi-Cosi Pria Max Convertible Car Seat for myself.
If you are interested in a car seat, don't go for any model, get the one that will be the easiest to use. A seat for grandparents we recommend should be easy to install and does not weigh a lot.
Read till the end if you are a first-time buyer and I have also included my homework on what you should be looking for when buying a car seat for your parents or in-laws.
Best Car Seat For Grandparents Table Comparison
Top 3 Car Seat Recommendations 
| Product | Editor's Choice |   |
| --- | --- | --- |
| | Best Overall - Maxi-Cosi Pria Max Convertible Car Seat | |
| | Best Budget - Safety 1st Grow And Go | |
| | Best Runner Up - Evenflo EveryStage DLX | |
Best Overall
Highlighted Features
Weighs only 17.8 lbs which are easy to mount or dismount for grandparents
3 Recline Positions that you can use for multiple growing stages
Weight Limit up to 100 lbs which save money in the long run
Magnetic Chest Clip & Side Impact Protection Technology for your toddler safety
Easy to use and require only 1 hand to operate
Machine washable for easy cleaning
If you are looking for a lightweight car seat that will delight all grandparents in the world, the Maxi-Cosi Pria Max Convertible Car Seat is the one you should be looking at.
It comes recommended to everyone, not only grandparents. It only weighs 17.8 pounds and is the lightest car seat I can find in the market. It is this key feature that convinces me to buy it for myself. With the most important feature out of the way, let's take a look at the other good things this car seat offers.
This is a 3-in-1 car seat. It's a rear-facing(4-40 pounds) car seat, forward-facing(up to 60 pounds), and Booster Mode(up to 100 pounds) as well.
This makes it really versatile, it can be used in all growing stages. In other words, it grows with the child. You can use it until the child exceeds the 100 pounds weight limit and don't have to keep spending money to upgrade your car seat.
The magnetic chest clip ensures your active child stays in their seat. It offers side-impact protection and protects against whiplash as well for the ultimate safety of your baby.
My in-laws are very happy with the Maxi-Cosi Pria Max Convertible Car Seat because the mechanics are easy to use and require only 1 hand to operate.
My toddler also whines frequently every time we put him on my old car seat as he feels uncomfortable. I do not have the same problem with the new car seat as the QuickFit Adjustments made positioning and finding the comfortable position easy peasy lemon squeezy.
The harness and the headrest are also automatically adjusted. Installed by latch connectors, anyone can do it, no tools required. Features like machine washable, EZ out, and 2 cup holders are just something extra bonus for a wonderful lightweight car seat that is here to stay.
If you are on a tight budget and looking for a car seat that still does the basic stuff well, check out my #2 review for Safety 1st Grow & Go.
Pros
Weighs only 17 pounds.
Can be used up to age 10.
Superior impact protection.
Cons
Slightly expensive but it is the lightest car seat you can find in the market
Best Budget
Highlighted Features
3 Recline Positions and Up To 100 lbs for long term usage
Lightweight Design suitable for grandparents
Easy to Use
Here is our budget option, the Safety 1st Grow & Go. Although a relatively cheap model, it's a very popular one. It keeps the child safe and it does its job.
Grandparents will like this definitely as it weighs only 18 pounds, easy to use and install. However, given a choice, I will  still prefer the Maxi-Cosi Pria Max Convertible Car Seat as it is lighter and have much more features
You can use this as a rear-facing car seat, as a booster seat, or a forward-facing car seat. Versatile baby gear. I bet you are interested in the weight limit. In rear-facing mode, 5-40 pounds. In the forward-facing position, 22-65 pounds, and the Booster mode, 40-100 pounds.
Featuring QuickFit adjustments. You can adjust the headrest and harness positions in a quick motion. There are harness holders that can hold the straps while you are taking the child in or out of the seat. This makes it great for grandparents, no more tangled-up harness straps.
Certified and up to standards. Offers protection, the installation process is simple, versatile, and easy to clean. All in all, a really good car seat for a great price. I will recommend you to get this as a backup car seat,
If you are looking for a car seat with a bit more features and offer the best value for money, you may like to consider my #3 review for the Evenflo EveryStage DLX.
Pros
Easy to use, 3-in-1 seat for grandparents.
Weighs only 18 pounds.
2 Cup Holders.
Available in more than 10 colors.
Cons
Only 1-Year Warranty Guarantee but definitely a good budget car seat as backup
Best Runner-Up

Highlighted Features
Weight Limit up to 120 lbs for big babies
Five Point Harness for the ultimate safety
EasyClick Latch Installation which is easy to use
Angled For Comfort for the most picky babies

If you are looking for something that offers the best value for money, check out the Evenflo EveryStage DLX. One key feature I like is the weight limit of 120 lbs is the highest among these best car seats I can find in the market.
This definitely is useful if you have a heavyweight baby. I am actually undecided between this and the Maxi-Cosi Pria Max Convertible Car Seat. However, I have to go for the lighter one as this car seat weighs 22 pounds.
As with most of our options, it's an all-in-one model, featuring three modes of use. Rear-facing, forward-facing, and Booster mode. The high-back booster supports up to 120 pounds. Custom-fit design, angled for maximum comfort.
Installed with EasyClick Latch, you will find this easy enough to do. This also maximizes safety, the seat is secured into place. Tested and approved, up to government safety standards. Despite the 22 pounds weight, there's no ease of use issue. Works great as a secondary, you won't have to move it.
Adjustable harness, 10 positions. Moving the headrest requires only one hand, there's a highlighted level indicator. You can put the seat pad in the washing machine, easy to maintain. Neat 2 cup holders as an added feature.
Pros
Grows with the child, 10-year investment.
Quite comfortable for children, reduces cramps.
Good safety ratings.
Cons
A bit heavy but the high weight limit is definitely value for money especially if you have heavier babies
Highlighted Features
Combination Seat – Rear & Forward
2 Layer Impact Protection
ClickTight Installation
Up To 65 Pounds
Weighs 27 Pounds
Now, I understand that some of you won't like the "Best Overall", so I want to give you a top-notch alternative, the Britax Boulevard Convertible Car Seat.
I think most of you are familiar with Britax, one of the best convertible car seat manufacturers. The Boulevard has all the features you want in a car seat and then some more. The only downside is that it weighs 27 pounds. Grandparents that don't mind this will like this model quite a lot.
This is a combination model, a rear-facing car seat, and a forward-facing one. The high-back booster is not available, so this falls more under toddler car seats. The rear-facing mode supports 4-50 pounds, while the forward-facing seat supports up to 65 pounds.
You may not like the item's weight but you will like how easy it is to install. Features the ClickTight installation system. Really easy to install, with no effort, no tools. Great for grandparents. Also, the Click & Safe harness. Follow the sound for the best harness tightening position.
The impact protection on this one is just amazing. Offering 2 layer impact protection. The Anti Rebound Bar makes sure the seat stays in place in crashes. It also has something called the SafeCell Impact Protection. An energy-absorbing foam, sturdy steel frame, and a tether to protect against whiplash.
I just love everything about this seat, the way it looks, the features it offers, the protection. I would put this in the first place but it's not something I would offer to grandparents immediately.
Although the 7 recline positions and quick-adjust are great for the toddler. It's not really a compact design for grandparents. If you feel like this is not that heavy for you, by all means, go for this one.
Pros
Plenty of safety features, top-notch safety ratings.
The easiest installation process.
Comfortable for toddlers.
Cons
Not a booster seat but is quite a reputable brand in the market
Best Car Seat Under $300
Highlighted Features
3-in-1 Convertible Car Seat
6 Recline Positions
10 Harness Positions
ProtectPlus Engineered
Weighs 21 lbs
My guess is that you are buying this as a secondary, so it makes sense that you are looking for an affordable car seat. Most likely, the parents already have a high-grade seat. Let me show you the first under 300$ model, Graco Extend2Fit. Graco has been crushing it lately, the Extend2Fit is quite popular if not, the most popular item on this list.
Here, I listed the 3-in-1 model but there's a 2-in-1 model available. The combination car seat is even less expensive than this one. If you are not planning to use the seat as the child grows, you can go for the 2-in-1. The weight limit is 4-50 pounds for the rear-facing one, 22-65 pounds for the front-facing mode, and 30-100 for the Booster mode.
Quite a versatile car seat with many options to adjust for comfort. The extension panel is adjustable to 4 positions, this allows for more legroom in rear-facing mode. No-rethread harness, adjustable to 10 positions in one quick motion. And of course, the 6 recline positions.
Up to safety standards, with the extra safety feature ProtectPlus. The steel frame is quite sturdy, will not be deformed in crashes. This model has gone through some safety testing, protects from all kinds of crashes. Comes highly recommended, not a lightweight design but I think you will still like it. Can't find a car seat like this for that price.
Pros
An affordable car seat.
Ensures child passenger safety.
3 modes of use.
Comfortable for children
Cons
A bit heavy.
The cup holders are kind of bad.
Best Car Seat For Grandparents(Buying Guide)
We included top-notch car seat models here, so it may be hard to decide. No worries though, a buying guide follows. We'll discuss what makes a car seat good for grandparents. We'll skip some obvious features, I'm talking about industry standards.
Seat Weight
Obviously, when it comes to grandparents, you want the seat to be lightweight. Grandpa and grandma may switch cars, so you need to move the seat. Some seats are used as cradles, so you take them with you. I'm not saying this goes for all of you but I understand that most of you want a light seat. Otherwise, you would just pick any car seat.
So, consider our Best Overall and Best Budget, these are lightweight options that you may want to consider. Honestly, anything up to 22 should be fine. But it depends on the situation, so you decide.
Modes Of Use
The next thing to consider is the age and weight of the child. This is important because you need to plan out how long you will be using the seat. Let's say you have an infant or a toddler, getting an all-in-one model makes sense here. You will be using the seat for a while so you want it to grow with the child.
On the other hand, if you are buying a seat for someone who has passed the toddler stage, you may want to consider a convertible seat or a Booster one. What I am saying is to think about how long you will be using the seat. It does not make sense to pay for a feature you are never going to use.
Safety Ratings
This goes without saying but any seat you buy should be up to safety standards. Safety is the most important feature. Honestly, all of these seats do a great job at protecting in cases of crashes. But I understand that some of you want to take every measure available.
If so, look for car seats with extra safety features, like the Best Budget or the Runner Up.
Comfort
Car seats although comfortable at first can cause cramps on long trips. The rear-facing seats are known for causing cramps. The convertible and booster ones can cause back pain. So, comfort features are underrated if you ask me. As your child grows, you will see it ask for a comfortable position.
So, don't overlook comfort features. Look for something that will keep your child safe but also keep it comfortable too. Recline positions, harness, and headrest positions, all of these features are important.
Best Car Seat For Grandparents Related FAQs
What Kind Of Car Seat Should A 20 Pound Baby Be In
Babies weighing 20 pounds can be both in a rear-facing and in a forward-facing seat. It depends on the stage of growth. The rear-facing mode supports up to 40 pounds but babies that have outgrown the height limit should switch to forward-facing.
Are Expensive Car Seats Safer
Any car seat up to safety standards protects the child in cases of car accidents. The price of the car seat does not have anything to do with it. Keep in mind, how the child fits in the car seat is important for impact protection. Seats that offer a better fit, also offer better protection.
What Is The Safest 3 In 1 Car Seat
The Britax Boulevard has the highest safety ratings on this list. Any Britax, Graco, and Evenflo products offer plenty of safety.
What Car Seat Should A 5 Year Old Be In
The average 5 year old should be in a forward-facing seat. It depends on the weight and the height. Most 5-year-olds are either in the forward-facing seat or in the Booster seat.
Top 3 Car Seat Recommendations
| Product | Editor's Choice |   |
| --- | --- | --- |
| | Best Overall - Maxi-Cosi Pria Max Convertible Car Seat | |
| | Best Budget - Safety 1st Grow And Go | |
| | Best Runner Up - Evenflo EveryStage DLX | |
Wrap Up For Best Car Seat For Grandparents
To conclude, if you are getting a good car seat for your in-laws or parents, I will definitely choose the Maxi-Cosi Pria Max Convertible Car Seat.
Based on the functionality, it is the lightest car seat you can find in the market and easy to use which will just impress whoever you are getting it for. It is also designed for comfort and a happy baby definitely makes the grandparents happy too.