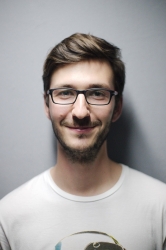 Latest posts by Ron Buckley
(see all)
Last Updated on July 5, 2023 by Chase Manhattan
The Audi Q5 is one of the most versatile crossover SUVs. It's designed for city driving and long trips. While you are in the city, the default baggage space is enough. But if you are going on a vacation, you will need a cargo box. Skiis, snowboards, surfboards, etc, all take space when traveling. Although the Q5 has a big enough trunk, you will need extra space for your accessories.
I guess you are in need of a roof cargo box, otherwise, you wouldn't be here. Buying a roof rack for your car can be complicated, so it takes research. It's hard to find models that fit the Audi Q5, especially, easy-to-install models. Well, I researched for you. Here are the 5 best rooftop cargo boxes for Audi Q5.
In case you are in a hurry, and you want the best model or the cheapest one, here are our recommendations straight away. The absolute best, Thule Pulse Roof Box, and the budget option, Thule Sidekick.
Best Overall
Highlighted Features
Available In 3 Sizes
Snowboards Capacity: 3-5
Rugged ABS Plastic Construction
Passenger-Side Opening
Easy-Grip Mounting
I'm starting this list with my favorite roof box manufacturer, Thule. They offer a variety of good-quality boxes, the Pulse Rooftop Cargo Box feels adequate for the Q5. It's not cheap but it's not that expensive though. I think this is somewhere in mid-range. All in all, a top-notch box for your Audi, offering plenty of cargo space.
You can choose between three sizes, the Medium, the Large, and the Alpine. The first one has 14 cubic feet, the second one has 16 cubic feet, and the Alpine has 11 feet. All of these will fit the Q5. Frankly, it's your choice but I think the Medium looks best. The Alpine is for packing several skis and snowboards. The Large is for all occasions.
I think you are going to be interested in the ski sizes too. The Medium has a maximum ski length of 155 cm. The Alpine, the model specifically for snow trips, has a maximum ski length of 210 cm. And, the Large model, with a maximum ski length of 181 cm.
The Pulse model can be fitted on most roof racks. It's not a universal roof rack but the manufacturers state that it should fit on most bars. If you have Thule racks, don't worry, the box will surely fit. It's really easy to install too. Featuring the Easy-Grip mounting, a knob that you fit into the rack. Installing the box is like snapping it into the roof racks.
It opens only one way, on the side from the passenger seat. There are lid lifters that keep the lid open, you don't have to use your hands for that. It closes just like a car door, you just close the lid. Also, featuring ThuleSecure Lock Technology, making sure that the lid stays closed even on harsh terrain.
Pros
Available to a wide audience, three sizes for all purposes.
Durable constructions that are easy to clean.
Easy to install, requires no experience.
Plenty of space for skis and snowboards.
Cons
Best Budget
Highlighted Features
Small Loads Cargo Box
Passenger-Side Opening
Heavy-Duty Design
2 Locks
U-Bolt Mounting
A compact, small loads roof box for Audi Q5, the Thule Sidekick. This is our budget option. The cheapest item on this list. The lower price does not mean that this is a bad box. It's just that this is a box that can't carry skis. In other words, it's a small roof cargo box. Therefore, the price is low because of the small size. I think you will like it though, and you will find the space quite enough.
The Sidekick does not have the same loading capacity as the Pulse. In fact, it's specifically designed for small loads. So, this roof box is best for golfers and campers. You can't fit skiing equipment, but you can pack all your camping equipment and golfing equipment. Any campers or golfers here? If so, this is the best option for you. Anyways, I still recommend this model to anyone who needs that extra storage space.
You can install the box on almost any roof rack. It fits all Thule racks. It also fits all round bars and most factory racks. Installing it requires some skill but it's nothing complicated. Featuring the U-Bolt mounting system. Just follow the instructions, you will have no problems. The U-bolts, knobs and other installation hardware is included in the box.
Durable construction, impact-resistant ABS plastic. It has a loading capacity of 8 cubic feet or 110 lbs. Although it's quite small, you can fit almost anything. The problem is just with lengthy objects. The box is easy to remove and use. The lid opens from the passenger seat. It's secured by two locks that make sure your luggage stays safe.
Overall, the Sidekick is an above-average roof box. It goes really well with Audi Q5. I really like the look of this box, it's aesthetically pleasing. It suits the Q5. It comes highly recommended to campers and golfer, also, people that just need extra space on the roof bar.
Pros
Tight, secure fit with U-Bolts.
Easy-to-use, compact design.
Warranty Guarantee.
Allows for additional equipment installation.
Cons
Can't fit skis and snowboards.
One Size.
No shallow design.
Best Runner-Up
Highlighted Features
UV Resistant Material
18 Cubic Feet
Rear Opening
Tool-Free Installation
Key Lock
You didn't like our "Best Overall"? Check out our "Runner-Up", the SportRack Vista XL Rear Opening. Aside from Thule, I found the roof boxes come from SportRack. These are the manufacturers I trust the most, you'll find them in stores too. INNO produces nice items too but lately few have them in stock. And I know you don't like looking through several stores.
The Vista XL goes really well with the Audi Q5. In fact, it goes well with any crossover SUV. It's a universal roof rack box, so you will fit it for sure. It fits all factory racks, and your Q5 has factory roof racks. The box is extremely durable and water-resistant. Impacts and UV rays won't affect it.
Featuring 18 cubic feet volume and a load capacity of 100 lbs. While the box weighs only 28 lbs. Perfect for those long trips that require a lot of luggage and equipment. You can fit skis and snowboards, there is a length limit though, 160 cm. It's not an alpine model, of course, but you can still fit some skis and boards. I find it to be most adequate for packing heavy gear.
U-bolts mounting system that doesn't require any tools. Provides a secure fit. Easy to install, instructions are included in the manual. Your gear stays secured with a one-key lock system. The box makes sure the gear stays safe, undamaged, and dry.
That's the "Runner-Up". An alternative for our best option. I think that those that bring a pair of skis will like the first option more. Some people just bring a lot of gear and luggage when they travel, so this is a better option. Perfect for families too. The storage situation can be pretty tense on family vacations, so the Vista XL ensures a quiet ride.
Pros
Fits all factory-made racks.
Offers plenty of space, 18 cubic feet.
Protects gear well.
Warranty guarantee.
Cons
Can't fit all skis, max height 160 cm.
A bit expensive.
Best Rooftop Cargo Carrier Reddit
Highlighted Features
Rugged Construction
Available In 3 Sizes
Passenger-Side Opening
Skis Max Length – 210 cm
Skis Load Capacity – 3-5
We all know that roof boxes can be quite expensive. Prices can go as high as 700$-900$. But you don't have to go for something expensive, especially if the current situation does not allow it. There are a lot of good under 400$ options. The best of them, SportRack Horizon Alpine. A cargo box specifically made for multiple pairs of ski.
It comes in three different sizes, if you don't like Alpine models, check out the Horizon L and the XL. These are more expensive though. The Alpine one is the least expensive. You can still fit some gear and luggage. This is perfect for snow lovers though. It can fit skis with a length of 210 cm. Not traveling alone? Your friends can bring their skis too.
Easy to install, U-bolt mounting system. Everything you need to install the box is included in the package. It will fit most factory roof racks. You don't have to worry about the Audi Q5, I checked that for you. This will fit on your Q5 for sure. Secured by a key lock, centralized locking. The box opens on the passenger seat side.
One of the best models for under 400$ you can find. It's a really good fit for the Audi Q5, especially if you are into skiing and snowboarding. Check out the other sizes too. This is a good model, so you may be interested in the 16 cubic feet model and the 17 cu ft one. These are more expensive but nothing significant. The L model ranges from 400$-430$.
Pros
Can hold up to 5 skis and 3 snowboards.
Easy to install, almost universal fit.
Offers different sizes of the same model.
Cons
Bad for camping and working equipment.
Highlighted Features
Aerodynamic Design
Universal Fit
Passenger-Side Opening
ABS Construction
8 Cubic Feet
Lastly, something from Japan, the INNO Ridge Cargo Box. I already mentioned that INNO is also a top-notch roof box manufacturer. The Ridge is a testament to that. Again, an under 400$ model. There are some more expensive, better INNO models. I couldn't find anything in stock online though. Anyways, I think you will like the Ridge.
Featuring a lightweight, aerodynamic design that reduces noise. Specifically made for smaller loads. I think the manufacturers marketized this as a cargo box for smaller vehicles. But it goes great with the Audi Q5. I have seen a lot of people use this on their Q5, and it looks slick.
Durable 3-layer ABS constructions. With a load capacity of 8 cubic feet. It's perfect for camping and golfers. You can't really fit skis though but there's space available for installing a ski rack. The thing is, the box has a length limit of 128 cm. If you can install a ski rack on the roof rack, you can load more gear into the box.
Install with U-Bolt mounting system, everything is included in the package. Safety locky system with a central key. Compact design, really easy to use and install, it keeps the gear safe. The passenger-side opening allows access in traffic.
There we go, the last item on our list. I really like the Ridge, it has a good look. Compact design that complements the Audi Q5. As I said, a testament to INNO's quality, wish we could include more similar items.
Pros
Lightweight design.
Good-quality box for under 400$.
Fits most roof bars, squares, and factory racks.
Cons
No shallow design.
Can't fit skis.
Rooftop Cargo Box – Buying Guide
So, that was the top 5 cargo boxes for Audi Q5, did you pick something? If not, don't worry. I know that some of you still are unsure about what to buy. I understand, I do that sometimes too. That's why I would like to leave a buying guide, nothing long, just some tips.
Pick A Size.
You can't go wrong with the size if you know exactly why you are buying the box. If you are buying the box for a specific reason, choose a box designed for that. For instance, you want a box for your skis, get an Alpine model. Already have a ski rack? You want something for your gear, get a compact design. Family travel? Get the XL model.
Loading Capacity.
When it comes to capacity, you have a lot of choices. Just don't get something too big that you are not going to use. Or, something too small that won't fit your gear. So, how much gear are you packing? Pick the loading capacity according to that.
Ease Of Use.
Lastly, you want something that will be easy to install and move. If you are planning on moving the box with you for the majority of the trip, you want a lightweight design. All in all, I think most of you prefer the light design. But if you want something extra-large to be fixed on your car, don't worry about this.
Conclusion
That's it for the list and the buying guide. I think I covered everything you need. Don't worry about fitting, all of these go well with the Audi Q5. Check out the budget option, and our best overall. If you need help with picking, check out the buying guide.