Last Updated on July 5, 2023 by Chase Manhattan
While wheel bearing grease may not be the first thought on your mind, it certainly will be should you encounter a failing wheel bearing.
So what causes that?
Naturally, a wheel bearing deteriorates over time due to exposure from the elements. Typically, this is mainly heat resistance caused from metal surfaces rubbing against each other.
More commonly, this is known as friction.
So how do we reduce friction? The answer is grease. This is why grease is used to lubricate many things like:
Drum brakes

Ball joints

Axles

Farm equipment
Specifically here, wheel bearing grease is important because:
grease reduces friction

it contains rust and oxidation inhibitors

It provides water resistance

designed to withstand high temperatures

has a long shelf life
So now, using my years of experience in the automotive industry, I'll help you determine the best wheel bearing grease that's right for you. Let's get rolling.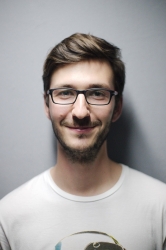 Latest posts by Ron Buckley
(see all)
Wheel Grease Comparison Table (My Favorites)
| Ranking Factor | Best Disc Brake Grease | Best Synthetic Wheel Bearing Grease | Best Marine Bearing Grease |
| --- | --- | --- | --- |
| Product Image | | | |
| Product Name | Timken GR224C | Valvoline VV986 | Lucas Oil 10320 Marine Grease |
| Pros | - High temperature resistance | - Versatile application | - Excellent water resistance |
| - Good load-carrying capacity | - Long-lasting lubrication | - Protects against rust and corrosion | |
| - Reduces friction and wear | - Resists oxidation and degradation | - Suitable for marine environments | |
| - Provides reliable performance | - Easy to apply and handle | - Long-lasting lubrication | |
| Cons | - Limited availability | - Lower temperature resistance | - Lower temperature resistance |
| - Higher price point | - Not specifically designed for marine use | - Limited availability | |
| - Not suitable for all applications | - Limited extreme pressure capabilities | - May attract dirt and contaminants | |
| - Requires proper storage and handling | - May require frequent reapplication | - May be difficult to remove | |
To further help you understand the factors that go into determining a good wheel bearing grease, I suggest you watch the overview video below. Otherwise, throughout the rest of this article, I'll go into further detail about each product one by one.
[How To Remove Mold From Car Window Seals]
Best Wheel Bearing Greases
Timken GR224C
The Timken GR224C is a red grease, categorized amongst lithium based greases, designed to withstand high temperatures. This makes it one of the best wheel bearing greases on the market. It is a great option for trailer wheel bearings, automotive wheel bearings, boat trailers, and farm equpment.
Since it is a lithium grease, it is applicable with a grease gun for easy application to ball joints, and other metal surfaces that pivot like a wheel assembly, while providing more corrosion protection, with its blend of rust inhibitors, than a regular grease would.
Pros
Formulated specifically for disk and drum brake related use cases

Multipurpose grease available in 14-ounce cartridges

NLGI #2 and GC-LB approved

Includes anti wear and corrosion inhibitors

Can be used with a grease gun
Cons
Is not the best for marine grease applications

Is a relatively expensive alternative

Lucas Oil 10301
[How to Wax a Car with a Buffer]
Lucas Oil 10301 is specifically designed to be a long lasting heavy duty grease capable of sustaining heavy loads. This is seen in its operating temperature range of up to 560 degrees Fahrenheit. Its ability to endure heavy loads makes it a quality wheel bearing grease to use on:
heavy duty trucks

farm equipment

construction equipment

trailer bearings

boat trailer bearings

high speed bearings
Additionally, it is a highly developed, polyurea based, synthetic grease that contains extreme pressure additives. Like most wheel bearing greases, it naturally provides corrosion inhibitors upon application.
Since Lucas Oil has been in the industry for ages, this is probably my favorite wheel bearing grease on this list.
Pros
long lasting when compared to other wheel bearing grease

large operating temperature range

compatible with high pressure environments

relatively good water resistance

good to use with a grease gun
Cons
not developed as a marine grease

its polyurea base will not mix with a lithium complex grease
Allstar Timken ALL78241
Allstar Timken's ALL78241 is a red n tacky grease, one of many lithium based greases, with a large operating temperature range of -40 degrees Fahrenheit, to 300 degrees Fahrenheit. Like most wheel bearing grease, it naturally contains rust and oxidation inhibitors, anti wear, and water resistance qualities.
This grease is ideal for many things like:
automotive wheel bearings

roller bearings

ball bearings
Pros
a lithium grease with heat resistance

anti wear and rust inhibitors

nLGI GC-LB Certified

guaranteed by a 90-day warrantee
Cons
Not enough water resistance to be a marine grease

Some greases have a higher heat resistance
[How to Clean your Exhaust System]
Magazine 1 720
Magazine 1 720 is a red n tacky lithium complex grease designed specifically as a high-temp disc brake grease, but also as a wheel bearing grease.
It has an operating temperature range of 325 degrees Fahrenheit, down to -40 degrees Fahrenheit. As usual, it includes anti wear and corrosion protection properties.
It is designed for heavy loads, as a high-temp grease, allowing it to functure under extreme pressure and higher levels of heat while also offering a large amount of water resistant qualities.
It is tacky enough to endure extreme circumstances, but loose enough to be applied with a grease gun.
Pros
Offers outstanding water resistant properties

Able to withstand high temperatures

Includes anti wear and anti corrosion inhibitors
Cons
Not designed to be a marine grease

There are options with a higher temperature range
[How to Clean a Catalytic Converter]
Valvoline VV986
Valvoline Full Synthetic Grease, also known as VV986 is a high-performance wheel bearing grease that is a hyprid between a lithium complex grease, and molybdenum disulphide.
As a synthetic grease, it has a large heat range of -60 degrees Fahrenheit to 425 degrees Fahrenheit. It is suitable for use on drum brakes and disc brakes.
Valvoline's patented "SynPower" speaks to the heavy duty and extreme pressure additives included in this fully synthetic grease from Valvoline.
Lithium based greases are always quality grease products, but this one in particular is a candidate for the best wheel bearing grease.
Its NLGI #2 certificate suggests that it is quick and easy to apply, while its NLGI CG-LB license shows that it is safe to use on all surfaces including rubber since it is a synthetic grease made from entirely artificial materials.
Pros
Moly grease fortified for heavy load capabilities

Includes corrosion inhibitors

Rated NLGI #2 and NLGI GC-LB

Large range of operating temperatures
Cons
Not designed to be used with a grease gun
[How to Clean a Purge Solenoid Valve]
Lucas Oil 10320
Lucas Oil 10320 is a marine wheel bearing grease designed specifically with water resistant needs in mind.
It is a lithium grease that also has anti wear polymers that provide it with corrosion inhibiting properties, which make it ideal for marine usage.
While specifically designed as a marine grease, it is also usable as a multipurpose grease. It possesses extreme pressure additives which give it a weld point of over a 1000 lbs, which is 600 lbs greater than the industry standard.
Pros
Highly insoluble marine grease

Accessible pricing

Compatible with grease gun

NLGI GC-LB licensed
Cons
Is not the best option for an automotive grease
[Why You Shouldn't Drive with a Bad Purge Valve]
Valvoline VV985
Valvoline VV985 is a Valvoline Full Synthetic Grease, similar to VV986.
It provides a durable, synthetic wheel bearing grease that can withstand high temperatures. It is based on a lithium grease, with molybdenum disulphide additives.
With the moly grease support (molybdenum disulphide) this wheel bearing grease is able to withstand extreme pressure environments while offering a high level of heat resistive properties. This makes it ideal for use on:
u-joints

steering wheel bearings

trailer wheel bearings

a wheel hub
Pros
moly grease components safe for high pressure environments

high temperature safe

ideal for disk brakes and wheel bearing safe

NLGI #2 suggests ease of use

easy use with grease gun
Cons
is not water resistant enough for marine wheel bearing grease

is an expensive option in comparison
[How to Clean an Engine Bay the Right Way]
Lubrimatic 11402
Lubrimatic 11402 is a high quality marine grease that is also applicable for other uses. It incorporates calcium mineral sulphonate which ads to its thickness, water resistant qualities, and also its ability ti withstand high temperatures. It's safe for use up to 550 degrees Fahrenheit while offering protection against all kinds of physical, and elemental, wear.
PROS
Safe up to 550 degrees Fahrenheit

Compatible with all types of brakes and wheel bearings

Ideal for extreme weather conditions

Highly water resistant
CONS
not the most durable wheel bearing grease

there are cheaper wheel bearing greases available
Star Brite 026014
Star Brite's 026014 wheel bearing grease is made as a marine grease that is also compatible with trailer wheel bearings. It has a high level of water resistant properties and offers protection against all elemental wear stemming from water.
It's temperature range reaches up to 325 degrees Fahrenheit, making it a candidate for a steering wheel bearing grease, but it really shines in trailer bearings, pumps, and pins.
Star Brite 026014 assures that it satisfies all the requisites for the ASTM D4950 GC-LB efficient certification. It measured #2 in the national lubricating grease institute (NLGI) measurement for appearance.
PROS
Highly water resistant

Ideal for water pumps, trailer bearings, and wheel bearings

Easy application from grease gun

Meets the ASTM D4950 requisites
CONS
Requires a grease gun for application

Relatively low heat tolerance
[How to Remove Scratches from Black Plastic Bumpers]
Sta-Lube SL3121
Sta-Lube SL3121 is another quality grease that is known for its water resistant properties; it is however able to function as a wheel bearing grease as well.
Among its recommended use cases:
trailer wheel bearings

wheel bearing grease

marine wheel grease
It has a temperature resistance of up to 325 degrees Fahrenheit, while being able to withstand freezing temperatures to 0 degrees Fahrenheit.
Additionally, it possesses an NLGI (National Lubricating Grease Institute) #2 certification.
PROS
Formulated specifically for marine use

high water resistant properties

Sticky and tacky grease, immune to wash out
CONS
large capacity where smaller applications may make more sense

there are higher temperature resistant grease types
Now that you have a general overview of what can be the best wheel bearing grease, lets go into more detail.
[Best WD40 Substitutes for Car Use]
 How To Buy The Very Best Wheel Bearing Greases
The tire bearing is actually an exclusive portion of your car that acquires based on tons of tension and also velocity, making it needed that it is actually consistently well-greased for security and also longevity.
To decide on straight, you'll need to have an understanding of the fundamental functions of oil. Therefore you'll recognize what to keep an eye out for when opting for in between the Best Wheel Bearing Greases various provides. These fundamental attributes are actually as observes:
 Water Resistance
This is actually an oil's capability to create a safety piece versus water on the component that it is actually administered on. This function normally originates from the oil information of the oil.
Being actually waterproof is vital due to the fact that it assists to guard steel components, which are actually commonly based on rust. It, for that reason, assists your tire birthing to be final a lot longer.
 Temp Tolerance
This is actually an oil's potential to stand up to heats while keeping its own bodily attributes. Lithium oils are actually normally much better hereof than calcium mineral or even sodium-based styles.
 Tension Tolerance
Some oil styles are actually uniquely developed to function effectively in stressful uses. This features Moly EP brands and greases like LMX Red Lithium grease.
 Grease Viscosity
There are two major ingredients in grease: A lubricant to fight friction, and a thickener to give the grease a consistency that keeps it around the moving parts, instead of lubricating oil that'll just leak or flow away.
You'll get great in a range of thicknesses or viscosities, with each type assigned a number from 0 to 6. A 0-rated grease is nearly liquid, while a 6-rated one is very hard. Most greases you'll find usually have a 2 rating with a peanut butter consistency.
[Types of Car Scratches That Piss You Off]
 Types of Wheel Bearing Grease
You should know the different types of wheel bearing grease that's available. They are the multi-purpose grease, white lithium grease, disc and marine grease.
Multi-Purpose Grease
A multi-purpose grease has the properties of more than one specialized grease, making it ideal for getting applied in different places. Multi-purpose greases are quite popular with home and hobby users.
Calcium Based Grease
Calcium-based greases have a high water-resistance rating but poor tolerance for high temperatures, while sodium-based greases have a better tolerance for high temperatures but are less water-resistant.
Lithium Based Grease
Lithium-based greases, however, have both a tolerance for high temperatures and good water-resistance properties, making them the ideal multi-purpose grease.
Disc/Drum Wheel Bearing Grease
This is a kind of grease that's formulated to lubricate high-speed wheel bearings specifically. It's also extremely tolerant of the large amounts of heat generated by a vehicle's brakes.
As the name suggests, this grease works great on vehicles with either disc or drum brakes. It also works great as a general-purpose grease for random lubricating stuff.
Moly EP Grease
Moly or Moly EP grease gets manufactured using molybdenum disulphide, which is often called moly. The EP in the name stands for Extreme pressure.
When high pressures are in play, this grease offers better performance than general-purpose greases. Moly grease is ideal for general use, as well as in U-joints, ball joints, and anywhere with sliding motions and high pressure.
Marine Wheel Bearing Grease
This grease is specifically formulated for wheel bearings, but with added water resistance. This makes it perfect for use on boats or on anything that can get exposed to water.
Asides from lubricating wheel bearings, you can also use this grease on winches, steering cables, swivel hinges, anchor chain reels e.t.c.
[How to Stop Rust Bubbles from Spreading]
FAQs
Is White Lithium Grease Good For Wheel Bearings?
White-Lithium Grease: Lithium-based greases are the most popular types of greases worldwide, with a market share of over 70%. They are available with different additives, which make them ideal for specific applications.
One such variant of lithium grease, white-lithium is. It's ideal for applications needing metal to metal contact. It prevents corrosion by blocking moisture, provides long-lasting lubrication, and is a multi-purpose grease.
White-lithium grease is generally not recommended for wheel bearing applications, but it's great for car chassis, and anywhere else you want to see how much grease you applied because of its distinct white colour.
Can You Over Grease Trailer Wheel Bearings?
There is really no such thing as too much grease for bearings! If it is an EZ lube hub with a grease zerk fitting at the end of the spindle you will know there is enough grease once it starts oozing out(Source)
[How to Get Pollen Off Your Car]
Conclusion
We've reached the end of this best wheel bearing grease review, and as you must have seen, there's a range of grease products to choose from, depending on your specific needs.
From standard multi-purpose greases to the moly and disc/drum wheel bearing types, each specific grease has its disadvantages and advantages.
Depending on your needs, therefore, you'll have to make your choice based on a grease offer that has everything you need.
At the end of the day, rest assured that you can now find the best wheel bearing grease for your specific application.