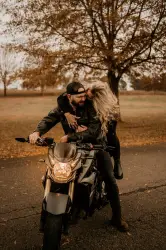 Latest posts by Chase Manhattan
(see all)
5 Common Mistakes When Cleaning a Vinyl Car Wrap
There are a few common mistakes that occur when cleaning a vinyl car wrap that you should be aware of. Otherwise, you may wind up with a costly repair bill or damaged vinyl that disappoints you every time you see it.
Here are the common mistakes that occur when cleaning a vinyl car wrap:
using low quality cleaning products
using a dirty microfiber cloth or sponge
taking the car to an automatic car wash
pressure washing the car incorrectly
not following the two bucket wash method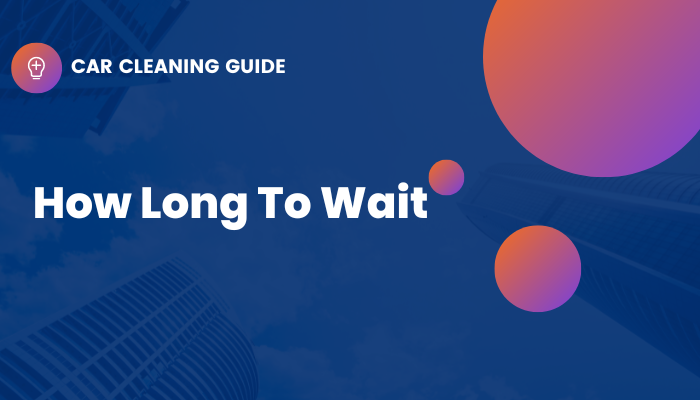 [How To Remove Pollen on Cars & Keep It Off Afterward]
Answer: How Long To Wait to Wash Car After Vinyl Wrap?
Many car owners are often unsure about how long to wait before washing their newly wrapped vehicle.
It is generally recommended to wait at least 24-48 hours after the vinyl wrap installation before washing your car. This waiting period allows the adhesive to fully cure, ensuring that the vinyl adheres properly to your vehicle's surface.
Washing your car too soon after installation can cause the vinyl wrap to peel or bubble, compromising the durability and lifespan of the wrap.
Moreso, exposure to hot or cold temperatures too quickly can cause the wrap to expand or contract which affects it's ability to seal to the car's paint.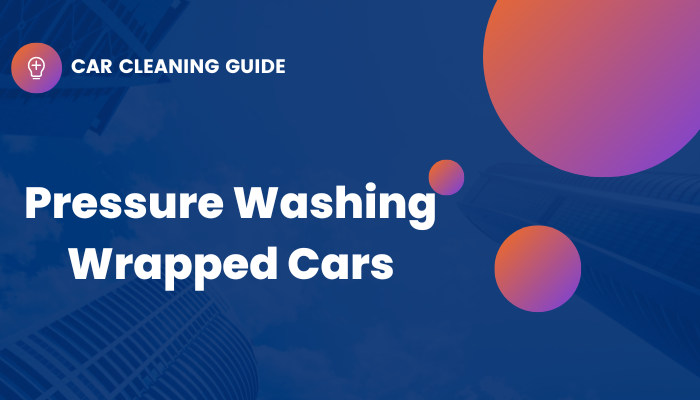 [How To Stop Rust Bubbles From Spreading Under Paint]
Can You Pressure Wash a Wrapped Car?
Yes, it is ok to use a pressure washer on wrapped vehicles, however it's important that you do so correctly. A pressure washer is much more likely to damage the the finish of the wrap, or to agitate it enough where the adhesive surface underneath is comprimised.
Follow the Dos and Don'ts to come to correctly use a pressure washer on your wrapped vehicle.
[Everything You Should Know About Pressure Washing Cars]
Dos and Don'ts For Safely Pressure Washing Vinyl Wrapped Vehicles
Some people may tell you that it's not safe to power wash a vinyl wrapped vehicle, but in my experience it's ok as long as you follow certain guidelines to prevent damage from occurring during the process. We'll start with what you should do when pressure washing a wrapped car, and then go into what you shouldn't do under any circumstances.
Dos For Pressure Washing a Wrapped Vehicle
It's always important to exercise caution when washing a wrapped vehicle.
Here are some helpful tips to pressure wash a wrapped car:
use an adjustable spray nozzle
use pressure washers with low nozzle pressure
wash the car in a shaded area
spray the car from a distance
spraying large areas and avoiding corners
Don'ts for Pressure Washing a Wrapped Vehicle
As we mentioned before, it's absolutely important to exercise caution during this process because you risk damaging the car's wrap if you do so incorrectly.
Here are some things you want to avoid when pressure washing a wrapped car:
spraying the car's wrap up close
using a high pressure nozzle tip
washing the car in direct sunlight
using extremely hot water
[Washing The Undercarriage of a Car: Guide and Tips at Home]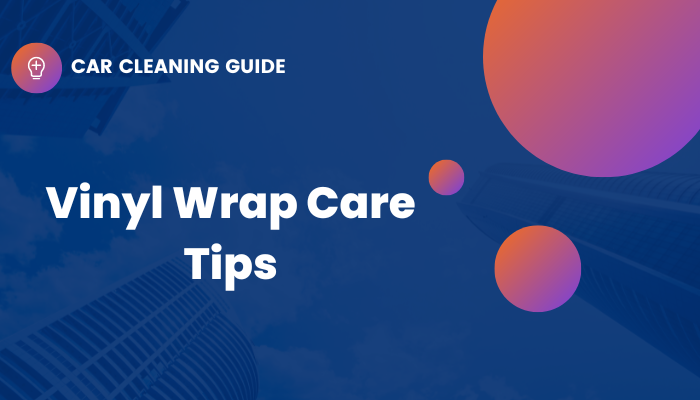 [Best Undercarriage Cleaning Products We Recommend]
Why Extra Care for a Car Wrap is Essential
Extra care for a vinyl wrap is essential because unlike paint jobs, vinyl wrap jobs are done in a way that has the potential to deteriorate over time. So, the efforts that we put into maintaining our vinyl wraps goes a long way in maintaining the appearance of our vehicles, and also saving us money in the long run.
Moreso, over time, wrapped cars are prone to developing blemishes from contact with road debris, which will allow compromise the protective coating that's created by a vehicle wrap. This means that it's exposed to potential wear in these areas, but these exposed areas also act as weak points where the vinyl wrap can begin to peel.
What Do You Need to Follow During the Washing of a Wrapped Car? (Tips for the Wrapped Car)
When you clean a car that is wrapped, it's important that you follow these important car wash procedures to maintain the life of your vinyl vehicle wrap, while also keeping your car as clean as possible. To do this, in lieu of using a pressure washer, I recommend that you hand wash a wrapped car when it's practical to you.
Choose a Safe Place to Wash Your Vehicle
When choosing a safe place to clean your vehicle, it's important to remember not to wash your car in direct sunlight as the heat can cause the vinyl wrap to expand which weakens its seal to the car's surface.
On the other hand, if it's extremely cold water that you're using, or a cold environment, the wrap will contract which makes it tight and more prone to unexpected tears or blemishes.
It's best to wash your car in a shaded and cool area whenever one is available to you.
Use a Clean Sponge or Rag
Always use a clean microfiber cloth, sponge, or wash mitt, when hand washing a wrapped car. Dirty mitts, sponges, or cloths, are prone to picking up dirt particles that can scratch and damage the surface of a vinyl wrapped car.
Using the Right Cleaning Products
Always use a high quality car wash soap when washing cars with vinyl wrap. I recommend using the two bucket wash method with plenty of soapy water as lubrication, and a soft sponge, microfiber towel, or wash mitt as an applicator.
Pre-rinse the Wrapped Car Using Only Low Pressure
Before you get too far into washing a wrapped car, it's important to note that you should attempt to remove any loose particles of dirt that may have developed on the surface of the car.
Use a low to moderate water pressure, from a water hose or a pressure washer, and be sure to thorough rinse the entire vehicle.
Wash a Car Wrap Using the Two Bucket Method
The best, and most consistent, way to clean a vinyl wrapped car is to use the two bucket method. This involves the following items:
2 x buckets
1 x microfiber mitt or towel
1 x high quality cleaning solution
To do this, you will rinse the car thoroughly then apply the cleaning agent. Each time you rinse the mitt, you will scrub it against the bottom of the second bucket which is filled with water. The first bucket is your water and cleaning agent mixture.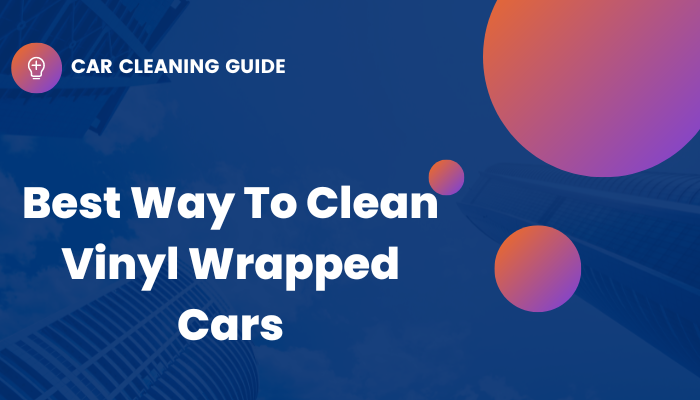 [Guide to Cleaning Your Exhaust Tips]
What Is the Best Solution to Clean My Wrapped Car?
My personal favorite solution to clean a wrapped car is by using a foam cannon with a high quality car wash soap that's designed to emit large amounts of soapy water from the foam cannon.
These foam cannons distribute the soap suds directly to the surface of the vehicle which loosens particles of dirt and other road debris so that it can be easily rinsed away.
This method is my favorite because it reduces the contact necessary with the vinyl wrap which eliminates the largest risk of damage during the cleaning process.
Why Automatic Car Washes and Car Wraps Don't Mix
Automatic car washes and vinyl car wraps don't mix because they inherently fall into cleaning practices that will compromise the application of the wrap.
In other words, a drive through car wash will essentially power wash your entire vehicle which means that it has the potential to lift corners and other compromised areas, while automated car washes can also scratch the vinyl wrap through dirt that they've accumulated over the day.
When washing wrapped vehicles, it's important to do so with patience and care given the relatively fragile nature of the wrap; automatic car washes are not designed to accommodate this necessity and run the risk of damaging vehicle wraps through their use of consistent high pressure flows of water.
[More of What You Should Know about Automatic Car Washes]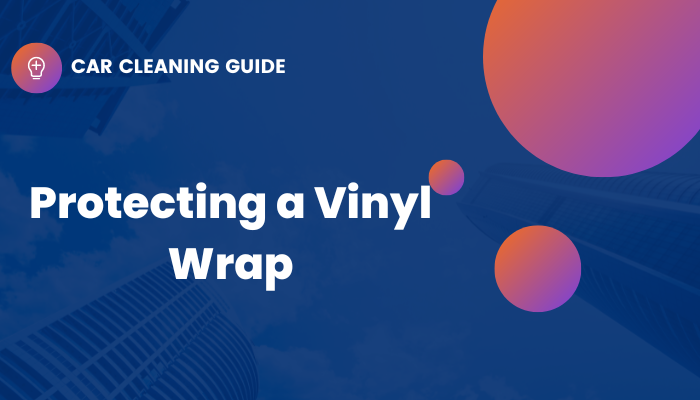 How Do You Protect a Vinyl Wrap?
Paint Protection Film
Paint protection film, or PPF, is a great alternative for cars with a vinyl wrap. Often times, PPF is created by the same vinyl wrap manufacturers so you can have a one-stop shop if you plan ahead.
Ceramic Coating
Ceramic coating is another regular option that will protect a car wrap. Ceramic coating functions a lot like a clear coat, but is still removable, that will create an additional layer of protection over the vehicle's wrap.
Clear Coat
Clear coat is a good way to protect a car wrap, but it is more permanent in nature so this should only be done if you plan on keep the wrap on for a longer period of time.
If you choose this method, it may sometimes be more cost effective just to do a paint job as you'll essentially be achieving the same results.
[How to Know if PPF is Worth it For You]
Why a Ceramic Coat on Your Car Wrap?
Ceramic coating is one of my favorite additions to a vinyl car wrap. It's readily available, can be applied by yourself or a professional, lasts a long time, and has numerous other benefits beyond physical scratch protection.
Can I Clear Coat Over Vinyl Wrap?
You can clear coat over vinyl wrap, but it is also more permanent when compared to other alternatives. For most people, should they choose to change their car wrap, will need to have this done professionally which can become both time consuming and costly.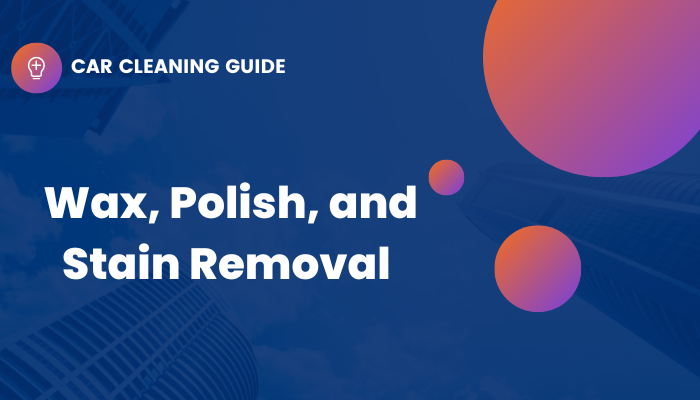 [Guide to Waxing Cars with a Buffer]
Can You Apply Polish to a Wrapped Car?
I would not recommend applying polish to a wrapped car. Polishes naturally have abrasive materials built into their compounds, as this is a way to remove scratches and swirl marks from car paint; but with vinyl wraps, this only runs the risk of damaging the finish and creating additional blemishes.
Can you Wax a Wrapped Car?
Yes, you can wax a wrapped vehicle. However, it's important to note that you should not wax a matte wrap. It's extremely difficult, near impossible, to evenly distribute wax over a matte wrap as you'll notice streaks of wax that strongly stand out against the matte finish of the rest of the car.
[Guide to Get Mold & Stains out of Car Carpet]
How Do You Remove a Stain From a Vinyl Car Wrap?
You can remove stains from a vinyl car wrap in two ways. Here's how you can remove light stains from a car wrap:
get a clean microfiber sponge, or mitt, and a cleaning solution
apply the solution to the area and let it sit
wipe away the stains and buff to preference
For more difficult stains, you can follow the same procedure but you will need these material options instead:
isopropyl alcohol
denatured alcohol
a wrap safe auto detailer spray
hot soapy water
When I'm referring to difficult type stains or stubborn contaminants, I'm specifically referring to bug splatter, tree sap, and bird droppings, which are relatively common for cars to encounter. Simply one of the alcohol based cleaning agents to the affected area and allow it to sit before rinsing the area with clean water then buffing to preference.
[How To Get Oil Off of Car Paint: Guide]
How Do You Dry a Vinyl Wrapped Vehicle?
My favorite way to dry a vinyl wrapped vehicle is to use a car care product known as a blower. These blowers are designed to quickly remove excess water that will dry the vinyl surface without the risk of developing scratches, swirl marks, or water spots.
[Recommended Article:
Guide to Cleaning an Oxygen Sensor
]